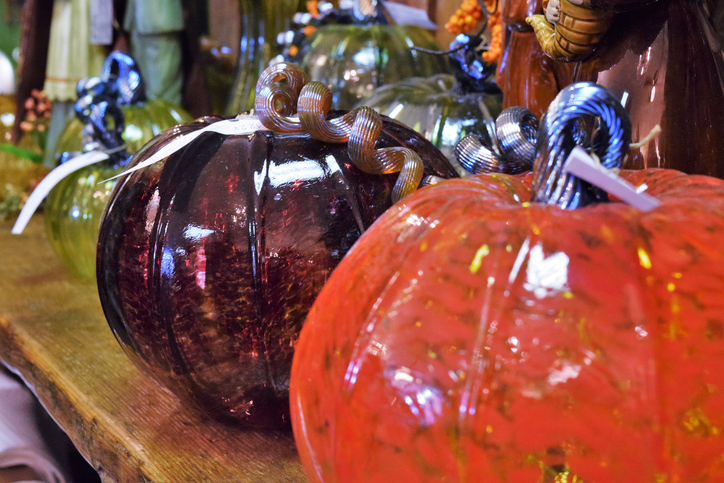 Boston Fall Art and Design Events:
Mark Dion: Misadventures of a 21st Century Naturalist
What: The ICA presents the first U.S. survey of the internationally recognized artist, Mark Dion. Since the early 1990s, Dion has forged a unique, interdisciplinary practice by exploring and appropriating scientific methodologies. Often with an edge of irony, humor, and improvisation, Dion deconstructs both scientific and museum-based rituals of collecting and exhibiting objects by critically adopting them into his artistic practice.
Where: The Institute of Contemporary Art
When: October 4 – December 31
Price: $15, included with museum admission
Learn more here
Takashi Murakami: Lineage of Eccentrics
What: Contemporary works by Takashi Murakami, one of the most imaginative and important artists working today, are juxtaposed with treasures from the MFA's renowned collection of Japanese art. The exhibition reveals how Murakami's contemporary vision is richly inflected by a dynamic conversation with the historical past, framed by a creative dialogue with the great Japanese art historian, Professor Nobuo Tsuji.
Where: The Museum of Fine Arts at the MFA
When: October 18 – April 1
Price: $25, included with museum admission
Learn more here
Make a glass pumpkin for Halloween
What: Diablo Glass School is offering a limited time 3-day workshop learning to make hollow glass pumpkins. This class will give the first time glass blower a strong introduction to creating sculptural class pieces in the hot glass studio. No experience necessary.
Where: Diablo Glass School, 123 Terrace Street
When: October 27, 28, 29
Course Fee: $145
Learn more and register here
Tara Donovan: Compositions (Cards)
What: Consisting of five works, all utilizing styrene cards arranged and affixed within custom display frames, Donovan's "Compositions (Cards)" continues Donovan's exploration of the balance between order and chaos, the individual and the collective, the minute and the sublime, as well as the possibilities of creativity with seemingly base materials.
Where: Krakow Witkin Gallery, 10 Newbury Street
When: September 16, 2017 – November 4, 2017
Price: Free
Learn more here
HERSTORY: Erin Robertson
What: Join AIGA Boston and Boston University for HERSTORY, a lecture series part of AIGA's Women Lead Initiative. Erin Robertson is an artist, fashion designer, and winner of Season 15 of Project Runway. Robertson will share insights on her collaborative and interdisciplinary design process with other multimedia artists.
Where: Boston University
When: November 2, 6:00 PM – 7:00PM
Price: $15 for AIGA members, $25 for non-members
Learn more here
From Minimal To Bling: Craft Jewelry
What: Happening every other winter, From Minimal to Bling is an exhibition of contemporary craft jewelry. This group show will display the medium's hottest, up-and-coming artists. Whether you are new to craft jewelry or if you are a maker yourself, this exhibition is not to be missed.
When: Opening Reception—Thursday November 9, 6:00 PM – 9:00 PM, open through February 3.
Where: Society of Arts and Crafts, 100 Fort Pier BLVD, Suite 200
Price: Free Admission
More information here
Third Thursdays at the Gardner: Word Play
What: Soak up the enchanting atmosphere of the Museum at night. This lively, social evening features music, creative collaborators, a cash bar, playful gallery activities, and hands-on art making. In collaboration with the Boston Literary District, the Gardner invites you to make creative connects in the galleries and interact with local artists and writers. Get inspired by the Henry James and American Painting Exhibition through literary games, artistic exploration, and poetic activities using Henry James's writing as a jumping off point.
When: November 16, 5:30 PM – 9:00 PM
Where: The Isabella Stuart Gardner Museum
Price: $5-$15
More Information here